Domain price list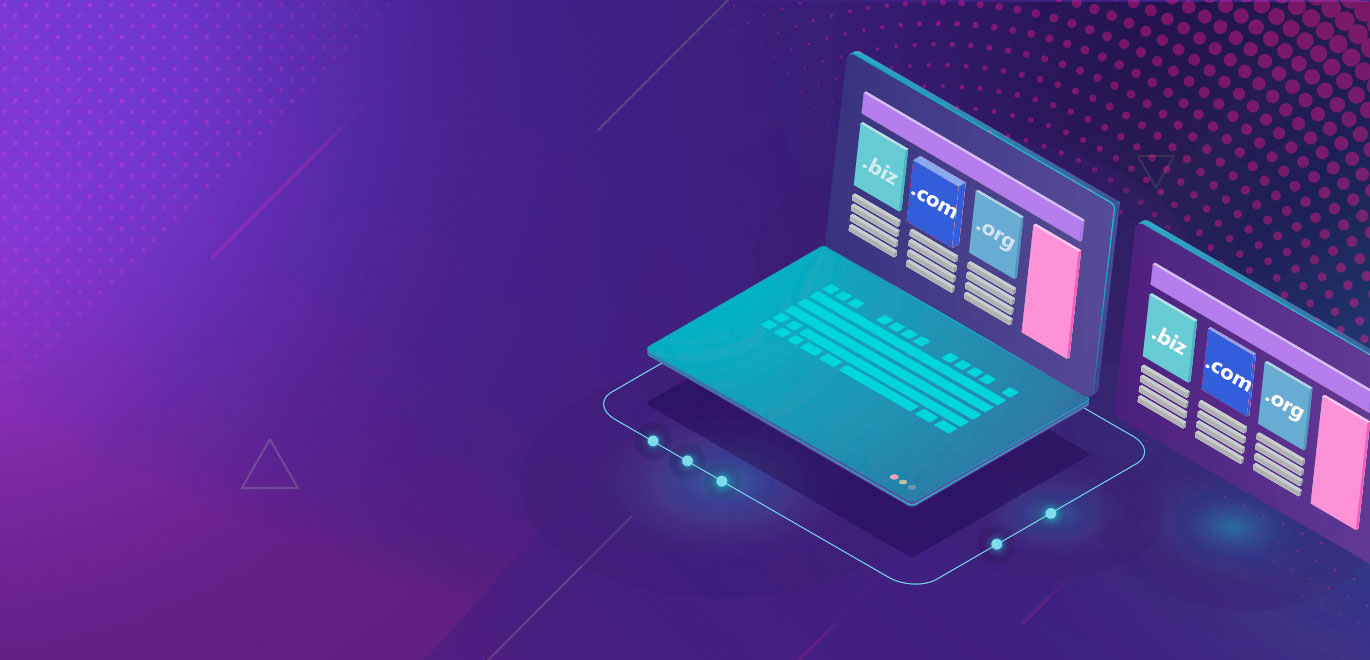 Get Domain Price List to Set the Budget
A domain name is an initial step to register your business online. A good domain name is always in demand. With a popular domain name, you can easily get the best appreciation from the visitors. This is the main reason for which, you should consider to book a good domain name that will make your business more popular.
They are a number of things to keep in mind while going to book the domain name. The first thing is that keep the domain name shorter and it will help the visitors to get you easily. Shorter and simpler domain names always drag attention from the visitors within a short period of time. If you want to book the domain name through an agency, you should check the domain price list. It will help you a lot to set the budget.
There are a number of agencies you can easily find those are always kept saying to make available the domains at cheap price. You shouldn't keep trust blindly on them. Most of the time they do hunt you back while you are on a need. Contact with trustworthy agencies and share your detailed requirements with them. It will be the best way to get the preferred domain names.
Check your domain name: 
The domain price list for your needs:
Domain Prices
Top-level domain (TLD)
.COM
.NET
.BIZ
.ORG
.INFO
.CO
.ASIA
.US
.IN
.TV
.ME
.TECH
.TECHNOLOGY
.SITE
.WEBSITE
.APP
.DEV
.PRO
.ONLINE
.EMAIL
.SOLUTIONS
.STORE
.SHOP
.BOUTIQUE
.AGENCY
.STUDIO
.DESIGN
.DIGITAL
.NETWORK
.GROUP
.COMPANY
.CONSTRUCTION
.CONSULTING
.NEWS
.PRESS
.EXPRESS
.TODAY
.MEDIA
.SHOW
.TRAVEL
.TOURS
.HOLIDAY
.VOYAGE
.TAXI
.ART
.GALLERY
.PHOTOGRAPHY
.PHOTO
.VIDEO
.TUBE
.FASHION
.STYLE
.TATTOO
.FITNESS
.YOGA
.WEDDING
.EDUCATION
.STUDY
.INSTITUTE
.ACADEMY
.HOSPITAL
.SERVICES
.DENTAL
.INTERNATIONAL
.COMMUNITY
.CENTER
.CLUB
.SPACE
.CITY
.ZONE
.SALON
.VIP
.CAFE
.COFFEE
.BEER
.PIZZA
.LIFE
.LIVE
.XYZ
.TOP
.BAND
.DANCE
.BLOG
.REVIEW
.REVIEWS
.WORK
.FOOTBALL
REGISTER PRICE
$9.99
$14.99
$14.99
$11.99
$14.99
$29.99
$6.99
$9.99
$9.99
$29.99
$7.99
$9.99
$4.99
$2.99
$2.99
$14.99
$14.99
$19.99
$4.99
$4.99
$9.99
$14.99
$9.99
$9.99
$4.99
$24.99
$14.99
$9.99
$4.99
$19.99
$6.99
$29.99
$29.99
$21.99
$59.99
$8.99
$4.99
$12.99
$8.99
$99.99
$7.99
$7.99
$6.99
$9.99
$14.99
$19.99
$19.99
$29.99
$24.99
$7.99
$29.99
$12.99
$39.99
$7.99
$29.99
$29.99
$19.99
$29.99
$7.99
$29.99
$44.99
$6.99
$44.99
$4.99
$29.99
$9.99
$12.99
$4.99
$9.99
$7.99
$49.99
$19.99
$12.99
$9.99
$29.99
$8.99
$4.99
$4.99
$2.99
$2.99
$24.99
$29.99
$29.99
$9.99
$24.99
$7.99
$19.99
RENEW PRICE
$14.99
$17.99
$17.99
$17.99
$17.99
$29.99
$17.99
$17.99
$14.99
$29.99
$19.99
$34.99
$21.99
$19.99
$19.99
$19.99
$19.99
$19.99
$24.99
$21.99
$21.99
$49.99
$34.99
$29.99
$19.99
$26.99
$44.99
$34.99
$21.99
$21.99
$11.99
$29.99
$29.99
$26.99
$59.99
$29.99
$19.99
$31.99
$34.99
$99.99
$49.99
$49.99
$49.99
$49.99
$14.99
$19.99
$21.99
$29.99
$26.99
$34.99
$29.99
$29.99
$39.99
$31.99
$29.99
$29.99
$19.99
$29.99
$21.99
$29.99
$44.99
$29.99
$49.99
$21.99
$29.99
$21.99
$14.99
$19.99
$21.99
$29.99
$49.99
$19.99
$29.99
$29.99
$29.99
$49.99
$29.99
$24.99
$14.99
$9.99
$24.99
$34.99
$29.99
$19.99
$26.99
$14.99
$19.99
TRANSFER PRICE
$14.99
$17.99
$17.99
$17.99
$17.99
$29.99
$17.99
$17.99
$14.99
$29.99
$19.99
$34.99
$21.99
$19.99
$19.99
$19.99
$19.99
$19.99
$24.99
$21.99
$21.99
$49.99
$34.99
$29.99
$19.99
$26.99
$44.99
$34.99
$21.99
$21.99
$11.99
$29.99
$29.99
$26.99
$59.99
$29.99
$19.99
$31.99
$34.99
$99.99
$49.99
$49.99
$49.99
$49.99
$14.99
$19.99
$21.99
$29.99
$26.99
$34.99
$29.99
$29.99
$39.99
$31.99
$29.99
$29.99
$19.99
$29.99
$21.99
$29.99
$44.99
$29.99
$49.99
$21.99
$29.99
$21.99
$14.99
$19.99
$21.99
$29.99
$49.99
$19.99
$29.99
$29.99
$29.99
$49.99
$29.99
$24.99
$14.99
$9.99
$24.99
$34.99
$29.99
$19.99
$26.99
$14.99
$19.99