Best Domain Prices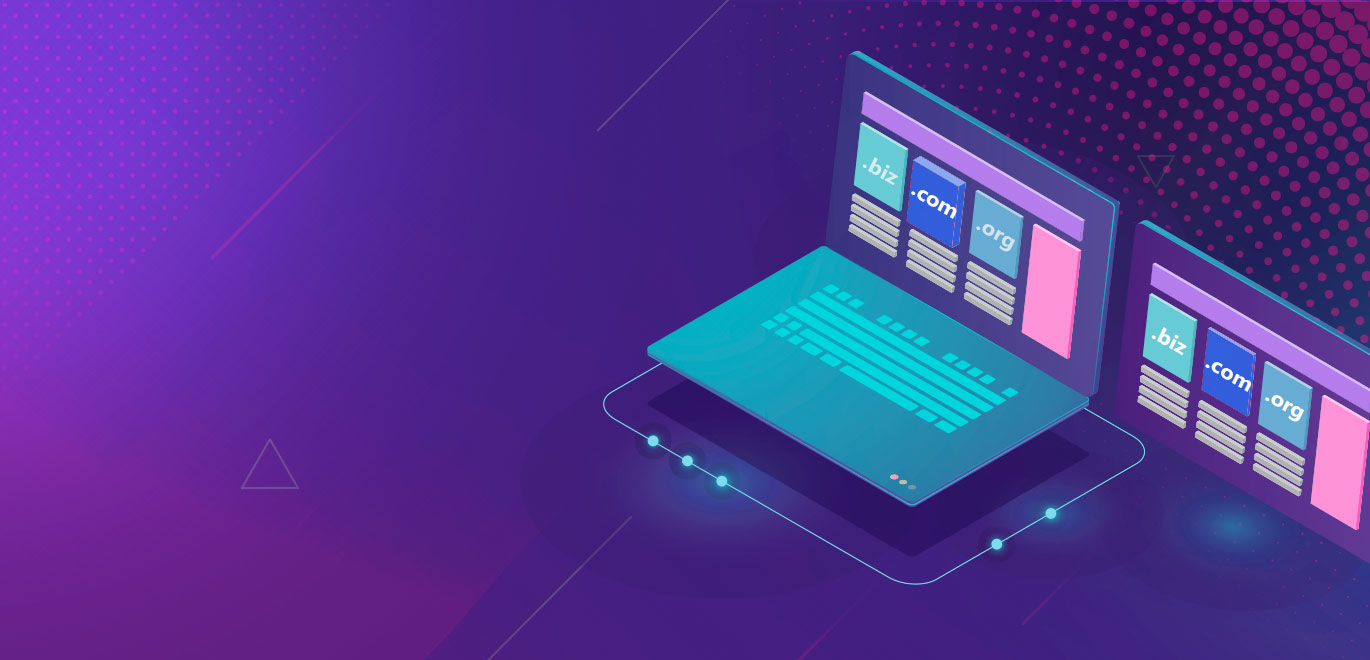 Best Domain Prices for You
In the contemporary era, domain names are generally used in order to identify 1 or more than one IP addresses e.g. the domain name called 'microsoft.com' actually represents about a lot of IP addresses. These names are used in URLs in order to identify specific web pages.
With every domain name, there is a suffix attached to it which indicates about the top level domain to which it belongs. Because the basis of Internet is IP addresses & not domain names, every type of Web Server needs a Domain Name System aka DNS server in order to translate the available domain names into IP address.
The price of domain ordinarily runs between $1-30 per year. Between this price segments, anyone who wants to buy a domain name can purchase it. Actually, the prices of a domain name vary upon a particular domain name. A domain name can be purchased at 1 dollar and its prices go up to 100 dollars per year.
Hostimul is one the platform which offers the best domain prices to your business. There are other platforms also as well which offer domain names at reasonable prices. One has to choose a suitable provider as per their requirement.
If you can`t decide still we are here to help in any case of choosing the best domain names and the best domain prices. Contacts with us 24/7. 
Find your best domain names with the best domain prices

Check the best domain prices:
Domain Prices
Top-level domain (TLD)
.COM
.NET
.BIZ
.ORG
.INFO
.CO
.ASIA
.US
.IN
.TV
.ME
.TECH
.TECHNOLOGY
.SITE
.WEBSITE
.APP
.DEV
.PRO
.ONLINE
.EMAIL
.SOLUTIONS
.STORE
.SHOP
.BOUTIQUE
.AGENCY
.STUDIO
.DESIGN
.DIGITAL
.NETWORK
.GROUP
.COMPANY
.CONSTRUCTION
.CONSULTING
.NEWS
.PRESS
.EXPRESS
.TODAY
.MEDIA
.SHOW
.TRAVEL
.TOURS
.HOLIDAY
.VOYAGE
.TAXI
.ART
.GALLERY
.PHOTOGRAPHY
.PHOTO
.VIDEO
.TUBE
.FASHION
.STYLE
.TATTOO
.FITNESS
.YOGA
.WEDDING
.EDUCATION
.STUDY
.INSTITUTE
.ACADEMY
.HOSPITAL
.SERVICES
.DENTAL
.INTERNATIONAL
.COMMUNITY
.CENTER
.CLUB
.SPACE
.CITY
.ZONE
.SALON
.VIP
.CAFE
.COFFEE
.BEER
.PIZZA
.LIFE
.LIVE
.XYZ
.TOP
.BAND
.DANCE
.BLOG
.REVIEW
.REVIEWS
.WORK
.FOOTBALL
REGISTER PRICE
$12.99
$19.99
$19.99
$15.99
$19.99
$38.99
$19.99
$12.99
$12.99
$38.99
$10.99
$12.99
$6.99
$3.99
$3.99
$19.99
$19.99
$25.99
$6.99
$6.99
$12.99
$19.99
$12.99
$12.99
$9.99
$32.99
$19.99
$12.99
$6.99
$25.99
$12.99
$38.99
$38.99
$28.99
$77.99
$11.99
$6.99
$16.99
$11.99
$129.99
$10.99
$58.99
$9.99
$16.99
$19.99
$25.99
$25.99
$38.99
$32.99
$29.99
$38.99
$16.99
$51.99
$10.99
$38.99
$38.99
$25.99
$38.99
$10.99
$38.99
$58.99
$10.99
$58.99
$12.99
$38.99
$12.99
$16.99
$6.99
$12.99
$10.99
$64.99
$25.99
$16.99
$12.99
$38.99
$16.99
$6.99
$6.99
$3.99
$3.99
$32.99
$38.99
$38.99
$12.99
$32.99
$12.99
$12.99
RENEW PRICE
$14.99
$23.99
$23.99
$23.99
$23.99
$38.99
$23.99
$23.99
$19.99
$38.99
$25.99
$45.99
$28.99
$25.99
$25.99
$19.99
$19.99
$25.99
$32.99
$28.99
$28.99
$64.99
$45.99
$38.99
$42.99
$35.99
$58.99
$45.99
$28.99
$28.99
$15.99
$38.99
$38.99
$35.99
$77.99
$38.99
$25.99
$41.99
$45.99
$129.99
$64.99
$64.99
$64.99
$64.99
$19.99
$25.99
$28.99
$38.99
$35.99
$45.99
$38.99
$29.99
$51.99
$41.99
$38.99
$38.99
$25.99
$38.99
$28.99
$38.99
$58.99
$38.99
$58.99
$28.99
$38.99
$28.99
$16.99
$25.99
$28.99
$38.99
$64.99
$25.99
$38.99
$38.99
$38.99
$64.99
$38.99
$32.99
$19.99
$12.99
$32.99
$45.99
$38.99
$25.99
$35.99
$19.99
$19.99
TRANSFER PRICE
$14.99
$23.99
$23.99
$23.99
$23.99
$38.99
$23.99
$23.99
$19.99
$38.99
$25.99
$45.99
$28.99
$25.99
$25.99
$19.99
$19.99
$25.99
$32.99
$28.99
$28.99
$64.99
$45.99
$38.99
$42.99
$35.99
$58.99
$45.99
$28.99
$28.99
$15.99
$38.99
$38.99
$35.99
$77.99
$38.99
$25.99
$41.99
$45.99
$129.99
$64.99
$64.99
$64.99
$64.99
$19.99
$25.99
$28.99
$38.99
$35.99
$45.99
$38.99
$29.99
$51.99
$41.99
$38.99
$38.99
$25.99
$38.99
$28.99
$38.99
$58.99
$38.99
$58.99
$28.99
$38.99
$28.99
$16.99
$25.99
$28.99
$38.99
$64.99
$25.99
$38.99
$38.99
$38.99
$64.99
$38.99
$32.99
$19.99
$12.99
$32.99
$45.99
$38.99
$25.99
$35.99
$19.99
$19.99