Domain availability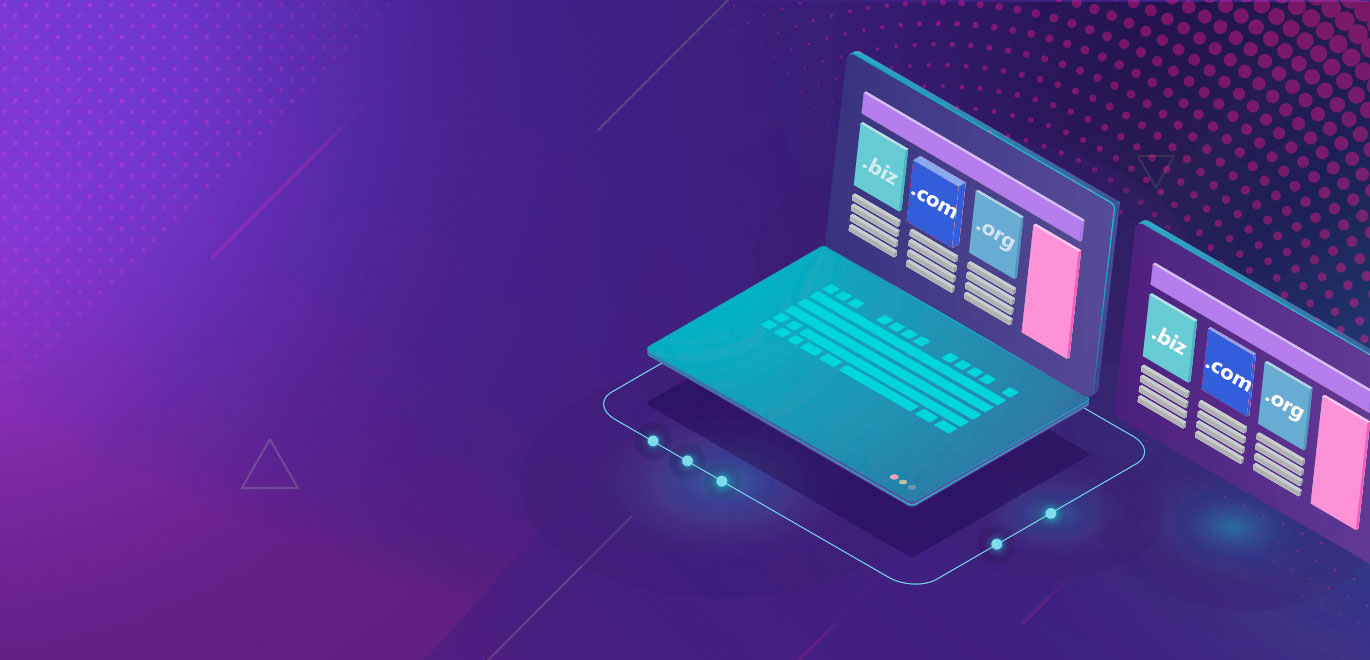 Check Domain Availability before Going to Choose One
For every business, an online presence is one of the most important things to do. It always comes to drag huge popularity and maximum customer handling capacity. However, you have to choose a proper domain name before going to name your company. It is important for all. After getting a proper domain, you can go forward in your business. However, domain availability is the crucial thing to keep in mind while going to choose the name.
Domain names are also playing an important role while you are going to search engine optimization process. This is the reason for which you should check domain availability. However, there are several things to keep in mind before selecting a domain name. If you are not able to choose your domain name according to your need, you can seek assistance from experts.
Hostimul is one of the well-reputed companies that will make your domain searching and booking hassle free. It has decades of experience in this field and able to provide you with maximum assistance to choose your favorite domain. All most all business owners should think seriously in order to make all these things possible without much hassle. Contact Hostimul for checking domain availability or to attain the peak of your business.
Check domain availability for your veb-page:
List of domains to purchase with Hostimul:
Domain Prices
Top-level domain (TLD)
.COM
.NET
.BIZ
.ORG
.INFO
.CO
.ASIA
.US
.IN
.TV
.ME
.TECH
.TECHNOLOGY
.SITE
.WEBSITE
.APP
.DEV
.PRO
.ONLINE
.EMAIL
.SOLUTIONS
.STORE
.SHOP
.BOUTIQUE
.AGENCY
.STUDIO
.DESIGN
.DIGITAL
.NETWORK
.GROUP
.COMPANY
.CONSTRUCTION
.CONSULTING
.NEWS
.PRESS
.EXPRESS
.TODAY
.MEDIA
.SHOW
.TRAVEL
.TOURS
.HOLIDAY
.VOYAGE
.TAXI
.ART
.GALLERY
.PHOTOGRAPHY
.PHOTO
.VIDEO
.TUBE
.FASHION
.STYLE
.TATTOO
.FITNESS
.YOGA
.WEDDING
.EDUCATION
.STUDY
.INSTITUTE
.ACADEMY
.HOSPITAL
.SERVICES
.DENTAL
.INTERNATIONAL
.COMMUNITY
.CENTER
.CLUB
.SPACE
.CITY
.ZONE
.SALON
.VIP
.CAFE
.COFFEE
.BEER
.PIZZA
.LIFE
.LIVE
.XYZ
.TOP
.BAND
.DANCE
.BLOG
.REVIEW
.REVIEWS
.WORK
.FOOTBALL
REGISTER PRICE
$12.99
$19.99
$19.99
$15.99
$19.99
$38.99
$19.99
$12.99
$12.99
$38.99
$10.99
$12.99
$6.99
$3.99
$3.99
$19.99
$19.99
$25.99
$6.99
$6.99
$12.99
$19.99
$12.99
$12.99
$9.99
$32.99
$19.99
$12.99
$6.99
$25.99
$12.99
$38.99
$38.99
$28.99
$77.99
$11.99
$6.99
$16.99
$11.99
$129.99
$10.99
$58.99
$9.99
$16.99
$19.99
$25.99
$25.99
$38.99
$32.99
$29.99
$38.99
$16.99
$51.99
$10.99
$38.99
$38.99
$25.99
$38.99
$10.99
$38.99
$58.99
$10.99
$58.99
$12.99
$38.99
$12.99
$16.99
$6.99
$12.99
$10.99
$64.99
$25.99
$16.99
$12.99
$38.99
$16.99
$6.99
$6.99
$3.99
$3.99
$32.99
$38.99
$38.99
$12.99
$32.99
$12.99
$12.99
RENEW PRICE
$14.99
$23.99
$23.99
$23.99
$23.99
$38.99
$23.99
$23.99
$19.99
$38.99
$25.99
$45.99
$28.99
$25.99
$25.99
$19.99
$19.99
$25.99
$32.99
$28.99
$28.99
$64.99
$45.99
$38.99
$42.99
$35.99
$58.99
$45.99
$28.99
$28.99
$15.99
$38.99
$38.99
$35.99
$77.99
$38.99
$25.99
$41.99
$45.99
$129.99
$64.99
$64.99
$64.99
$64.99
$19.99
$25.99
$28.99
$38.99
$35.99
$45.99
$38.99
$29.99
$51.99
$41.99
$38.99
$38.99
$25.99
$38.99
$28.99
$38.99
$58.99
$38.99
$58.99
$28.99
$38.99
$28.99
$16.99
$25.99
$28.99
$38.99
$64.99
$25.99
$38.99
$38.99
$38.99
$64.99
$38.99
$32.99
$19.99
$12.99
$32.99
$45.99
$38.99
$25.99
$35.99
$19.99
$19.99
TRANSFER PRICE
$14.99
$23.99
$23.99
$23.99
$23.99
$38.99
$23.99
$23.99
$19.99
$38.99
$25.99
$45.99
$28.99
$25.99
$25.99
$19.99
$19.99
$25.99
$32.99
$28.99
$28.99
$64.99
$45.99
$38.99
$42.99
$35.99
$58.99
$45.99
$28.99
$28.99
$15.99
$38.99
$38.99
$35.99
$77.99
$38.99
$25.99
$41.99
$45.99
$129.99
$64.99
$64.99
$64.99
$64.99
$19.99
$25.99
$28.99
$38.99
$35.99
$45.99
$38.99
$29.99
$51.99
$41.99
$38.99
$38.99
$25.99
$38.99
$28.99
$38.99
$58.99
$38.99
$58.99
$28.99
$38.99
$28.99
$16.99
$25.99
$28.99
$38.99
$64.99
$25.99
$38.99
$38.99
$38.99
$64.99
$38.99
$32.99
$19.99
$12.99
$32.99
$45.99
$38.99
$25.99
$35.99
$19.99
$19.99