By using the most recent version of phpMyAdmin you will be able to change the database name. When changing the name of a database, it's important also change user permissions and any scripts pointed to this database. 
Renaming the Database
1. Login to cPanel.
2. Click on MySQL Databases:

3. Scroll down to the Current Databasessection.
4. Find the database that you want to rename and click Rename button.  It is important to remember the database user assigned to the database. You will need this information in the next steps. 

5. Enter the name of the new database and click Proceed button: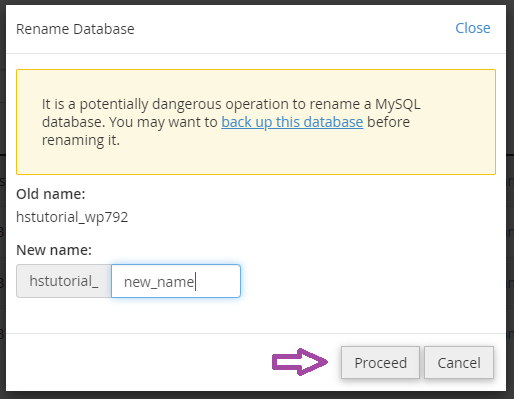 You can return to the cPanel home screen to continue.
Changing User Permissions
1. Go back to cPanel main page again.
2. Click on MySQL Databases.
3. Scroll down to the Add User To Database section of the page.
4. Select the database from the list. The new name should be there.
5. Select the database user that used to be associated with this database from the list.
6. Click on Addbutton: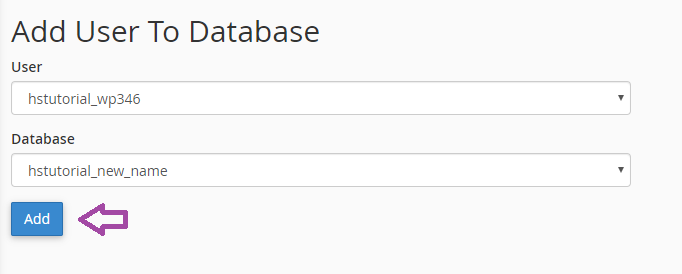 7. On the Manage User Privileges page that appears, check the box next to All Privileges: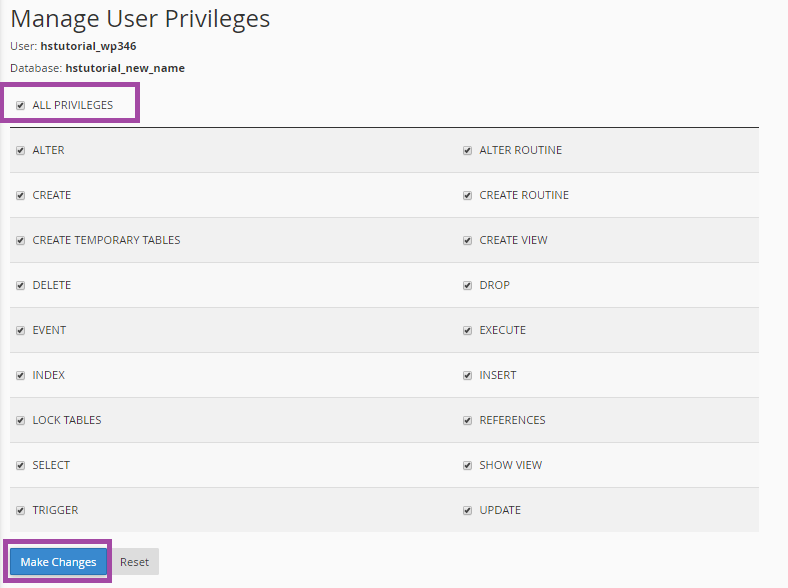 8. Click on the Make Changes button.