This article describes how to login to webmail through Hostimul client area.
1. Go to www.hostimul.com
2. In the upper right corner click on Client Area button.

3. After clicking on the Client Area  button, you will see the following interface: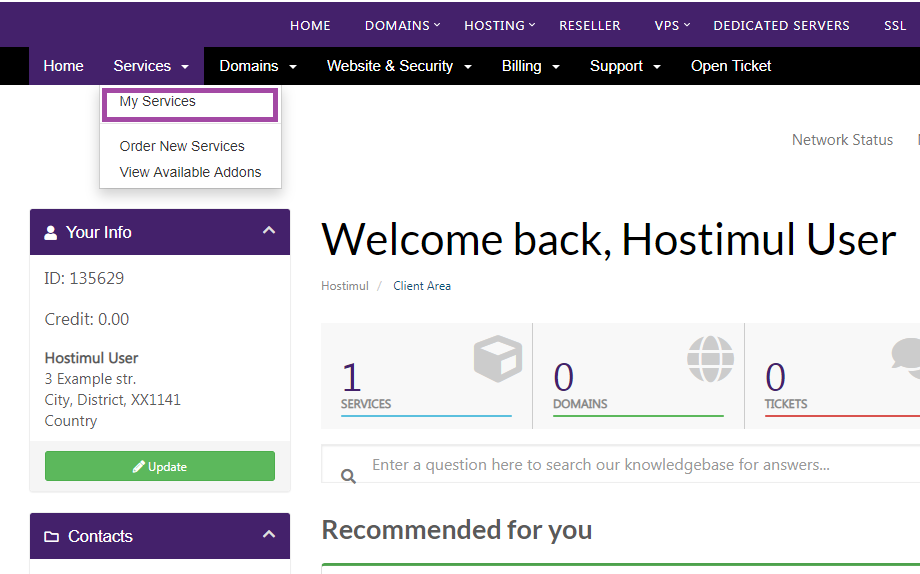 4. Click on Services and choose My Services from a drop-down menu.
5. Choose the Service/Product

6.  At the left column click on Login to Webmail.