When visitors visit your website and experience an error, they see an error page. It can happen, for example, when users enter an incorrect URL or don't have access to specific directories. Usually, companies customize error pages to their corporate style and add a link to their home page.
In this article, you will learn how to use cPanel to create custom error pages for your web site.
 Note: Even if you haven't customized an error page, the default error page by Apache will always be displayed.
Go to your cPanel.
Go to Advanced section and select the Error Pages:

From the Managing menu choose the domain.
You will see a list of Common Error Codes, click the one you want to create a custom error page for: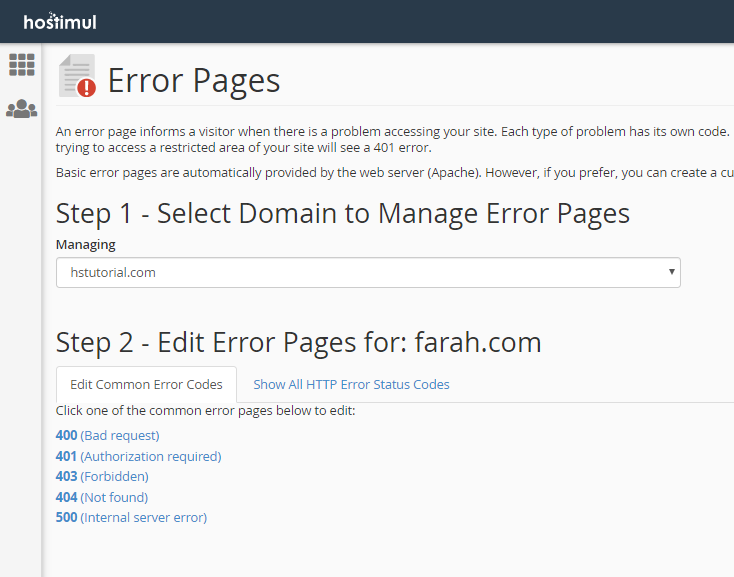 You can choose between 400 (Bad request), 401 (Authorization required), 403 (Forbidden), 404 (Not found), and 500 (Internal server error). Click the Show All HTTP Error Status Codes tab, to edit additional error codes.
You will see an editor page. Here you can enter HTML code, or insert premade tags if you want: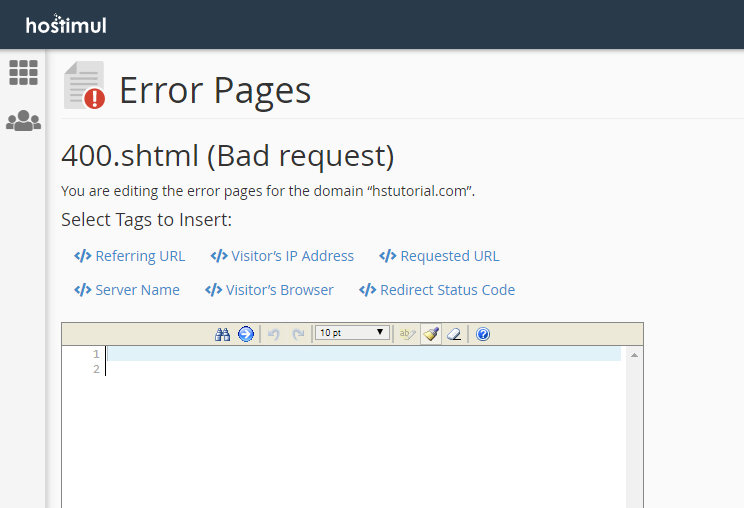 Click the Save button at the bottom to save the custom error page: